Charlotte Rimmer
PRESIDENT
Aide de MD
Charlotte Rimmer joined the Exec Committee in 2019 and became President in September 2020. She is the founder of Aide de MD which mentors SMEs and has been operating since 2006. She works with MDs and CEOs to help them create sustainable businesses and operate autonomously through strong infrastucture. Charlotte has lived on the Northern Beaches for 20 years with her husband and two sons. In her free time she enjoys yoga, the beach and being with her family and of course, Freddy the dog.
Tracey Mietzke
VICE PRESIDENT
Athas Holdings
Tracey joined the Executive Committee in 2016 and has been in the role of Vice President since 2017. She has a Master's degree in Business Administration. Tracey has lived in Manly since 1997 wth her husband and family. Having worked in corporate with several multinationals in national management roles before leaving to raise her two children, she rejoined the workforce where she now works in a job she loves with Athas – a private property investment group based in Manly.
Driven by her desire to see Manly thrive both in a community sense and also in its economic endeavours, Tracey loves being part of the Manly Business Chamber and is proud of the work the Chamber does, particularly with its advocacy for its members, and driving positive change through working closely with both state and local governments. Tracey's positive and infectious love for Manly has enabled her to create a widespread network of both friends and business associates and is the driving factor behind her desire to support, stimulate, promote and cultivate Manly's prosperity while respecting its wonderful local community.
Paul Groenendyk
TREASURER
Mair Mansfield & Co
Paul joined the Exec team in 2021 and is nominated as Treasurer. Paul is a Managing Partner of Mair Mansfield & Co, a local accounting firm based in Brookvale. He began his career back in 2003. During this time, Paul has provided accounting services to a vast range of small and medium local businesses.
With the local community playing a big part in Paul's life, he is passionate to provide the support and financial expertise back to this community. Being a part of the change is important to him.
Paul has grown up on the Northern Beaches. He is a father of 2 adorable children and in his free time, he loves nothing more than surfing and spend time with his family and friends.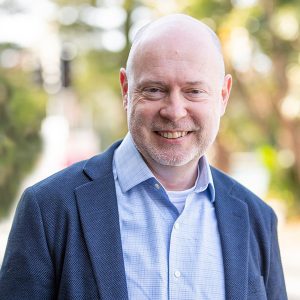 Drew Johnson
Bank of Queensland
Executive team member since 2009 and President in 2010 and 2011, Drew is the joint owner/manager of the BOQ (Bank of Queensland) branch in Manly. Trading for over 12 years and boasting over 1,000 business and personal clients, most of them local. Drew has strong links into the Manly business community and is the Executive banking and financial expert.
Kyla Kelleher
Pine Property
Joining the Chamber in 2021 Kyla is the Director of Pine Property, a locally family owned and run Commercial Real Estate business based in Manly. With over 15 years experience in marketing, communications and events, working with blue chip and international clients. Kyla has a natural passion for igniting engagement and working with stakeholders to bring creative and strategic ideas to life.
Kyla is deeply integrated into the Manly community, being a long time resident, business owner and local mum. She is excited to officially join the Chamber and looks forward to collaborating with local businesses and the greater Manly community to see Manly prosper.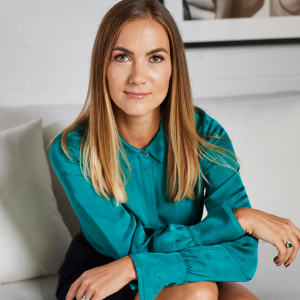 Klaudia Brown
Belle Commercial
Klaudia has worked in commercial real estate in the CBD for 8 years and left her high end executive leading role to start a new career in Manly and contributing her knowledge and skills into growing Manly commercial scheme. Klaudia's goal is in transforming Manly in top retail location in Sydney, not only for visitors, but also for my local Manly community.
She knows it is not an easy task, but she believes that TOGETHER with Manly Business Chamber and support of my team we will be able to bring back the life to this wonderful Manly landscape!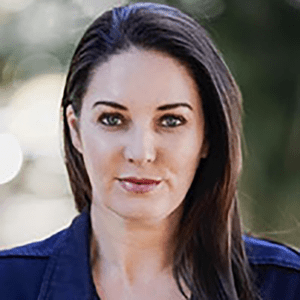 Meegan Clancy
Aspiring Properties
Meegan is an experienced place maker who previously sat on the Chamber committee as a representative of Hello Manly and the Centre Management office. With a demonstrated history of working in tourism precincts and shopping centres over a 17-year period, she is driven to make spaces places, with a strong marketing and events skillset. Meegan is driven to increase data and information flow whilst on the committee, to give Manly some targeted direction on leasing and marketing.
Based locally for over 20 years, Meegan is often found walking the promenade, or wakeboarding on the Hawkesbury river.
Cameron Stewart
International College of Management, Sydney (ICMS)
Cameron is the Vice President (Operations) at ICMS, an industry leader of career focussed higher education in Australia. He has established a reputation for success in the management of small and large businesses including hotels, student living, real estate & management rights, commercial & residential leasing, live venues, fine dining & QSR restaurants, bars, major events & conventions, micro-brewery, gaming, travel, property development, education, and co-working spaces.
Cameron's hands-on approach to business coupled with his strong service-centric philosophy, has served the organisations he has represented well. He has created and led leading hospitality brands as Managing Director and is known for managing change within flat organisational structures. He is open, dynamic and inclusive with a consultative approach to peers and direct reports and enjoys connecting and working with others to achieve positive outcomes.
Manly is now home for Cameron, and he is keen to assist the local business community emerge from the current pandemic with strength, courage, and innovation.
Matt Clifton
MJC Group (InSitu, Donny's and The Cumberland)
Matt is the Managing Director of MJC Group of Companies, spanning across Hospitality, Events, Design, and Manufacturing. Matt owns and operates local businesses Donnys, Insitu, The Cumberland, and Cove Deli, along with partnerships with regional tourism agencies delivering large scale music events VANFEST Music & Arts Festival and Anthems Live, both of which have grown into regional flagship events for NSW and ACT.
Outside of the Entertainment industry, Matt has achieved success developing short term housing solutions for the Tourism and Mining sectors with the innovative startup NODxPODS.
Named 2017 National Young Entrepreneur of the Year, Matt continues to drive with a passion for innovation and experience-based projects.
A long time local to the Manly community, he hopes to bring fresh energy along with a desire to support and stimulate our local economy.
Ashling O'Brien
OsteoStrong Manly
New to the Executive in 2021, Ashling is the owner of Osteostrong Manly. Graduating from the University of Wolverhampton with first-class honours BA in Business Enterprise, Ashling has worked internationally with multinational technology giants and developed the love for the solutions to everyday problems technology could bring in the business world.
Having worked with technology that rapidly improves people's lives in a business setting, Ashling was intrigued to work with technology that can rapidly improve people on their personal health journey by building bone and muscle density and improve balance.
Opening her business in Manly is a dream come true for Ashling. All businesses benefit when Manly is thriving and she can't wait to bring her skills, knowledge, passion and drive to the conversations.
Ashling is a proud Irish Australian who has lived on the beaches for 15 years with her husband, son, and identical twin daughters. In her free time she loves to travel and go to live gigs.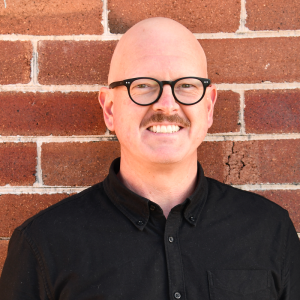 Steve Carrodus
QStation Sydney Harbour National Park – Manly
Joining the Chamber in 2021, Steve is a recent arrival to Manly, and has connected quickly with the area via a love of the ocean, the outdoors and being fortunate to spend most of his days at Q Station as General Manager of this incredible site. Originally from New Zealand, Steve has travelled, lived and worked abroad for much of his adult life before settling here in Sydney in 2015. Steve's career success within hotels globally has centred on the development of people within business to create success, a better culture and community and ultimately profitability. Steve gets energy in business from creativity, freedom to make change, and learning from challenges that stand in the path to success.
People, relationships and stakeholder management has always been a strong requirement of his roles, having worked for many successful owner operators and entrepreneurs. He thrives on driving high standards and creating the most unique experiences for staff and guests alike. He not only operates a property that is close to the heart of many locals, he lives in the community and has a personal wish to see the future success of Manly's tourism and economy, alongside a thriving business network.
Steve wants to grow himself as a leader, a community ambassador and as a business operator with the support of the dynamic individuals within the Chamber team, as he hopes to do for them as well.